Regular price
$199.99 USD
Regular price
Sale price
$199.99 USD
Unit price
per
Sale
Sold out
Healing Chamber Healers Program
July 22nd will initiate the process 
This program is phased over 1-1 1/2 years depending upon completed assessment of each phase. After you complete the program you will be able to automatically be eligible for opportunity with our Franchise and invited to work or provide services to all affiliates worldwide connected to our brand. We are excited to extend this offer to the exclusive chosen few! I look forward to soon…
Payment plans are available for each Phase

PHASE 1
$1555 (3 months) online
Getting to know you
HD Training Analyst Program
This is a comprehensive program that involves two General Education Courses as prerequisites, and four Professional Level Courses, to be taken over 1-2 years.
The three General Education prerequisite courses include Living Your Design and Rave ABC –
Becoming an THC HD Analyst is a process of personal self-discovery, learning the technical mechanics and developing the art of synthesizing. This includes:
• Becoming fluent in the very articulate and multi-layered visual language of the BodyGraph;
• Keynoting in context of this language;
• Oral practice and play stressing precision
• Every aspect of the BodyGraph is always in movement, it contains no fixed points;
• The interpretation of type is constant and consistent, no matter what level of a design is discussed.
• Every level of education delivers its own level of reading competence: Each new theme introduced is repeated with additional depth in the next level.
ASTROLOGY AND ME
Astrology helps you to see life through an objective lens. Get connected to the power of the stars, we have a range of services to help you understand through the eyes of the great creator. 
AstroPsychology is a brand of psychological astrology characterized by uncommon rigor, structure, and precision. Firmly grounded in horoscopic astrology's 2000-year tradition, it builds on this foundation by incorporating concepts from depth psychology, integral spirituality, and new paradigm sciences. There are many generic astrology courses online, but none with the depth and sophistication of The HealingChamber Academy .
The primary value of the program is that it teaches students to speak the language of astrology with maximum precision. In-class interpretive work is supplemented by reading assignments, audio files, and video. For each class, there are quizzes and written exercises to help students master the material. One course unfolds into the next so that participants learn to interpret birthcharts in a progressively more complex manner.
Curriculum Overview 
• Beginners, intermediate and advanced Astrology
• Characteristics of All 12 Signs
• Functions of The Planets and transits
• Understanding The Houses
• The Main Aspects in Astrology

THE PATH
The Gene Keys Guides Programme is a self-study course that demonstrates how to guide others into the Gene Keys wisdom, with a strong emphasis on embodiment.
Having completed this course, you will be empowered to share any aspect of the Gene Keys that you have studied with us.
This comprehensive programme also gives you the creative freedom, skills and experience necessary to create a flourishing business with the Gene Keys
• 8 learning Modules with inspiring videos, meditations and contemplative tasks
• Dedicated Guides Forum
• Regular hosted live calls
• Certificate of Completion
• Eligibility through the Guides Agreement to share the Gene Keys professionally
• A prerequisite for our Ambassador Initiation
• No ongoing Guides membership fees
You will learn:
• how to guide others through personal transformations using the Gene Keys
• how to host the Gene Keys in one-to-one sessions and groups
• how to hold Profile sessions, with practical tips and pointers from our experienced team
• how to integrate the Gene Keys with your existing skills and personal brand
PHASE 2 $777 (3 weeks)online

Divination
The word "divination" is derived from the Latin divinus, "of a god." A mid-14c. French diviner was a soothsayer — one with supernatural insight. Throughout history, on every continent, humans have used forms of divination to discern the future or reveal the unknown. Chance encounters with animals, astrology, observed tea leaves, dowsing, casting bones, and "cartomancy," better known as tarot cards, are a few examples. We will explore rich collection of books,videos and content dedicated to the practice of divination arts. Explore tarot, astrology, fortune-telling, the I Ching, dream interpretation, and more in-depth. "To divine is to imagine the world rightly, to see past the illusion that we are separate from the entire fabric of reality."
What you'll learn
• How to ask the I Ching any important life question
• Locate and apply universal wisdom to your questions
• Communicate with your own unconscious interior (or soul?) directly
• Understanding Of Cartomancy
• Ancient Ancestry and traditions in indigenous cultures
PHASE 3 ($2222) 40 hour program 1 week in person

What you will learn
• Healing through sounds (tuning forks, vocal and singing bowls)
• Energy work and Intuitive Healing
• Crystal Healing
• Aura clearing
•EFT training 
PHASE 4 ($3333) 1 week in person
Mediumship Certification Course
In-Depth Channeling is an accelerated spiritual training and psychic development program. The ability to channel energy and information is one of the key foundations of spiritual practice. With our affiliate we will train sensitive people from all walks of life to develop and express the spiritual gifts and abilities that everyone possesses.
Spiritual Empowerment
The In-Depth Channeling program awakens your intuitive abilities and will teach you time-proven methods to become a clear, accurate, and consistent channel of love, light, and healing. Using the most innovative methods, students are taught skills that allow one to "tune in" and receive an accurate and consistent flow of energy, guidance, and inspiration.
In-Depth Channeling students also gain a profound sense of healing of mind, body and spirit and acquire a measurable elevation in personal awareness and self-worth.
The 8-Day Intensive/60-hour program includes:
Channeling - Learning to become a clear & reliable channel of energy & information
Color Energies - The meanings, application, and power of color energies
Developing Spiritual Senses - Clairvoyance, Clairsentience, Clairaudience, Direct Knowing
Energy Healing - Alternative, Complementary & Cooperative Forms of Energy Healing
Energy Sensitivity & Perception - Understanding, recognizing, and perceiving energy
Human Energy Fields, Subtle Bodies & Chakras - Your energy system, what it is and how it works
Illness, Disease, & Imbalance - How negative thoughts & feelings affect health & harmony
Initiate Training - Purpose, love, self-awareness
Intuitive Counseling - Channeling wisdom and information to help others
Meditation & Visualization - Development of spiritual vision, imagery, and inner senses
Mediumship - Communication with departed loved ones
Past Life Regression - Revisiting past lives to gain insight about current life
Photograph Reading - Gaining information through photographs
Pranic Breathing - Using the breath to access and direct spiritual energy
PSI Investigation - Using higher abilities to gain information
Psychic Reading- Reliably expressing your psychic gifts & abilities
Psychic Sensitivity - Clairvoyance, clairaudience, clairsentience, direct knowing
Psychic Training - Becoming an Intuitive Counselor & Psychic Reader
Sacred Sound - Using sound, music, tone, and sacred language
Spiritual Art - Channeling, Drawing, and Interpreting spiritual energy through art
Initiation ($1999) 4 days in person
RoHun™ is an inter-personal therapy that utilizes an individual's spiritual strength to facilitate Healing and Transformation. RoHun's in-depth and thorough processes tap into the unconscious regions of the mind and surface and release negative thought constructs, blocks, and emotions that restrict, limit, and continually sabotage self.
Through accessing The Higher Self and Inspired Mind, RoHun™ effectively and lovingly releases blocked energy and hidden shadows that prevent a joyful and productive life.
RoHun is a Magical Journey Within to Discover and Be Your Greatest Self
The Alchemical Secret of RoHun™ is Self Empowerment through Love and Wisdom
Enlightens Thoughts & Feelings
Connects You with Your Spirit & Higher Self
Helps You Forgive & Release the Past
Clears Faulty Thoughts & Emotions that Attract Negative Thoughts and People
Heals deep-seated mental and emotional issues & past-life karma
Opens Your Heart to Better Give & Receive Love. We truly become healers once we are healed in our own layers of self!
In this intensive training designed for THC graduates and Healing Arts students learn to heighten their therapeutic skills and intuitive analysis, so that they can access their clients' needs more smoothly and directly.
The therapist learns what to ask and how to ask it.
The results are easier, targeted sessions that save your client energy and bring more profound results in your healing work.
Final Graduation
(3 days) in person
Exam day and certification
Share
View full details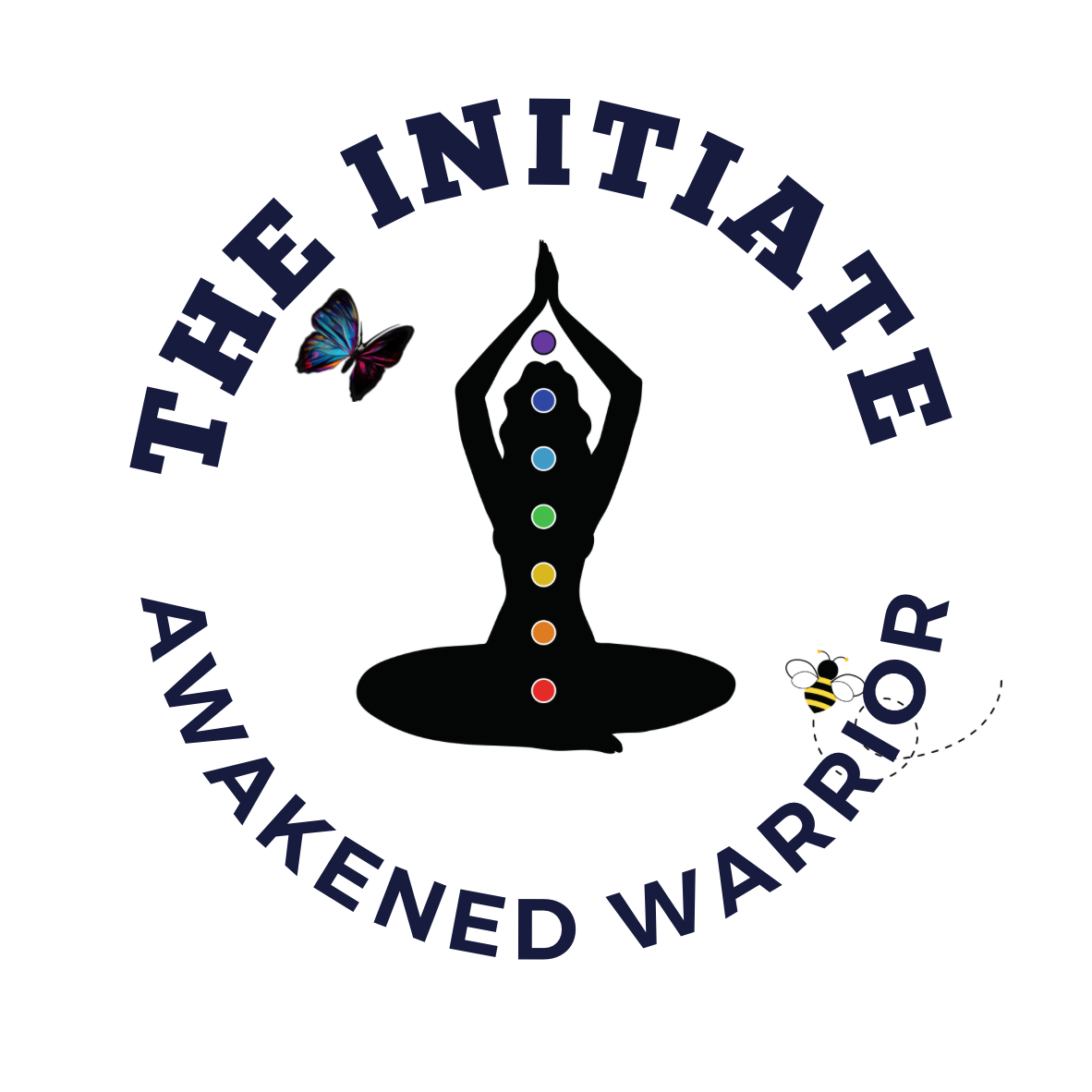 Collapsible content
DETAILS

Provide details like specifications, materials, or measurements.

Add an image in your Collapsible content settings for more visual interest.
TIPS

Share expert tips on how to use this product or pair it with other items.
SHIPPING

List the details of your shipping policy.